Cause and effect


You and I know things happen on account of the laws of nature. Things move, the sun crosses the sky, in accordance with the laws of physics. Fire burns because of the laws of chemistry. Dice land according to the laws of probability. Even if we're not sure exactly what the laws of nature are, we are sure there are laws of nature, and that the things that happen are caused by them. In our world every effect—every thing that happens—has a mechanical, impersonal cause.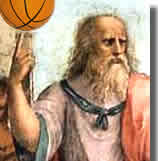 The ancients' world didn't work like that. It couldn't work like that, what with them not having the maths or the measurements that lead people to discover laws of nature and all. What they did have, like us, was the instinct to link cause with effect, and effect with cause. Something moved? Then something must have moved it. Something, or someone.
And now we've hit the big difference between between their view of how the world works and ours. Not having impersonal mechanical laws of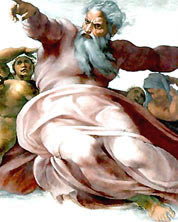 nature to explain cause and effect, the ancients invented invisible, intelligent personalities to cause the sun to move, a fire to burn, and dice to roll as they did. They invented the Gods. In fact they invented a medley of god-beings: great Gods, demi-Gods, God's messengers, demons, spirits, sprites, souls, ghosts of the dead, and vague and ill defined purposeful personalities, all causing the events people saw in day to day life.
As we go through POCM, I'll show you not just that Christianity and Paganism share ideas, I'll show you how their shared ideas—miracles, prophesies, demons, virgin births, angels, magic dreams, even God and heaven— all fit the ancients' primitive god-being centered understanding of how the world worked.
Fuckin' a.