New Testament as myth. David Friedrich Strauss 1835
We've seen that in 1835 Strauss' The Life of Jesus Critically Examined kicked open the door to the idea that the gospel stories about Jesus were not histories, but myths. This suggested a question: Where did the myths come from?
Direct copying -- late 1800s, early 1900s
The simple answer suggested itself in the mid and late 1800s, as archeologists discovered

and, for the first time, translated ancient Assyro-Babylonian-Akkadian-Sumerian cuneiform texts. Turns out ancient Mesopotamian people told stories way similar to stories in our bible. Gods like our God, breathing life into first men and first women created from clay. Floods like our flood, all the way down to plot details like sending out birds from the ark, and God enjoying the smoke of the sacrifice Utnapishtim—and, centuries later, Noah—burned at an altar. And so on. You get the picture. Point by point, myth by myth, religious idea by religious idea, ancient Judaism fits neatly into the flow of ancient middle eastern culture.
OK, so it's obvious where the Jewish myths come from. How about the Jesus stories,

the ones Strauss had convinced people were myths? The simple answer, the one that looked obvious to free thinkers at the time, was that like Judaism Jesus was also a knock-off copy of ancient pagan religions. Enthusiastic amateur and ernest but undisciplined professional scholars went searching for myths like the Jesus myth. And, they said, they found them. Point by point, fact by fact, they found dying and rising savior Gods, born on the 25 of December, of virgin mothers, with 12 disciples. Like that.

The truth is, it wasn't so simple. People got carried away. Sure, some of what the mythicist scholars found was sort of similar to Jesus. But other stuff wasn't. In the rush of discovery, excited scholars filled in gaps in the copycat mythicist theory with facts that weren't really there. Nowadays we remember Sir James Frazier as the professional scholar behind this copycat dying and rising god theory of Jesus. There were several others.
In the ir-rigorous world of religious scholarship, "Grand theory" means, "I got this big idea. What I don't got is footnotes to back it up."
Later, well into in the 20th century, a German guy named Bultmann, and a French fellow named Loisy tossed away the copycat mythicists' un-factual factual details, and found enough similarities left over to write influential books going through the New Testament in excruciating (I choose this word carefully) detail, laying out (among other things) grand theories of a mythic Christ.
It takes about an hour sitting with Frazier, Bultmann, Loisy et pals to spot the trouble with their theories. No footnotes. They drone on page after page, claiming this, asserting that. The only thing missing is rigor. And, for most of their shtick, evidence.
Mid 20th century. Conservative counterpunch: different/ first / independent.
To counter the mythicists, believing Christians simply parried Pagan-Christian similarities with belief-friendly, myth-dismissing explanations that leave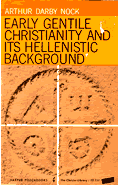 Christianity looking new and unique. The Jesus stories are different, came first, developed independently, etc.
In 1928 a christian journal published the Reverend Arthur Darby Nock's long article "refuting" the then popular idea that Jesus' myth derived from Pagan mystery religions: Early Gentile Christianity and Its Hellenistic Background. (details at Con: AD Nock.) Nock's analysis is not comprehensive or consistent; the mere pretence of refutation satisfied conservatives.

As it satisfies yet today. Believers still cite Rev. Nock's eighty year old magazine article as the definitive refutation of "outdated" pagan origins scholarship, and they build later re-refutations on his arguments. BM Metzger's essay Methodology in the Study of the Mystery Religions and Early Christianity (1968) repeats and extends Nock. Believers also cite Metzger's essay as definitive, though at just a few pages it is too short to be anything but a trivial critique, and its analysis is anyway transparently tendentious.

Facts are stubborn things. In spite of believers' definitive refutations, the notion that Christianity has Pagan origins remains popular. By the 1990s, and in a reprint in 2003, Christian popularist professor Ronald Nash's The Gospel and The Greeks was able not only to outdo Nock and Metzger's uncritical reasoning (Nash's trick is to dig deep enough to find some difference of detail between our stories and their myths), but also to ignore the last fifty years of modern scholarship, and adjust away unfavorable facts—seventy-five years after Nock, believing scholarship has simply forgotten the basic evidence.
The conservative Christian reply to the notion of a mythic Christ is generally breaks down to different/ first/ independent. The reply comes out in books and articles written by one believer for other believers. Everyone in the target audience picks up the magazine already believing the "refutation's" conclusion. Because no readers will argue with the conclusions, the refuting "scholar" doesn't have to be rigorous. And they never are. They all repeat silly reasoning, and move the facts around so they fit the preordained conclusion. [Details at Different / First / Independent / etc under the Borrowing tab.]
Mid 20th century, Liberal scholarship's "Historical Jesus"
It's not only conservative Christians whose beliefs are threatened by a mythic Jesus. Even squishy allegory-interpreting, essential-human-condition experiencing, sort-of-but-not-in-a-literal-way believers see that if their Jesus stories are just Pagan myths reheated, that pretty much cuts the New Testament off at ground level, and grinds away the stump. May as well read Aesop. Liberal academic scholarship isn't ready for that.

The fashion in modern academic NT scholarship is to work within a Grand Theory that assumes some sort of at least half-assed historical connection between the gospel sayings and the assumed founder of Christianity, Jesus. Several generations of associate professors have thrown their lives at nit picking "literary criticism" imagined to tease out the real "historical" Jesus.
The results of this grand theory are mixed. Some of it's fact-based conclusions are way cool, particularly stuff about which gospel writers copied which other gospel writers, and details about the now lost but reconstructable gospel sayings source called Q. But when it comes to finding the Historical Jesus, literary criticism has failed. Some scholars see a Jewish rabbi. Others see a nutter millenialist. Or a magician. Or a cynic philosopher. The list goes on and on. The reason literary criticism gives twenty Historical Jesoi and not one Historical Jesus is, literary criticism does not work.
Christian-Pagan similarities-wise, academic scholarships' answer is basically to ignore theories of meaningful Christian borrowing. Sure, there are peripheral cultural similarities. But associate professors know, because they assumed it, that the New Testament stories and quotations go back to a historical Jesus. Because of that there is no possibility of a fundamental connection between our stories and their myths.
Individual parallels
Some academics do break out and write books giving extended primary evidence of similarities between Christianity and Paganism. See below, Good Books for details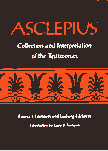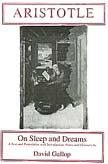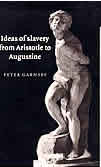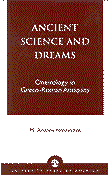 Wild ass theories
Of course in a short round up like this I've got to paint with a wide brush. In fact there are some academics who don't swallow the fashionable grand theory's assumption of a Historical Jesus. There are two basic alternate theories:
1) There was maybe a Historical Jesus, but our gospel stories about Him are not based entirely on a historical record of His life. The gospels were written later, by folks who filled in missing bits with theological "facts" that made the story come out the way their theology said it had to. I.e., they made it up.

For example, Professor MacDonald's Homeric Epic and the Gospel of Mark explains how the Gospel of Mark borrowed its structure and ideas from Homer's Iliad.

2) There was no Historical Jesus. Paul and the other first Christians believed in a mythic Jesus who fulfilled old Jewish prophecies; the gospels were written later by people who took the old myths literally and wrote the gospels stories to fill in details they figured must have happened. Sort of like how the 19th century mythicist scholars invented facts to fill in details they figured must have happened..


The famous advocates of theory 2 are are GA Wells and Earl Doherty.

The academic response to wild ass theories is to ignore, or snicker, rather than refute.

Enthusiastic amateurs write undisciplined books repeating the outdated direct copying theories of the 1800s. These folks generally recycle secondary sources going back to the imaginative 19th century mythicists. Smart people like you will snicker and ignore.